Wolf Code: A Sheltering Wilderness
Danger lurks in the woods! Two worlds will collide, and you'll not guess the ending of this suspenseful romantic adventure.
Don has a problem, and her name is Tsula. He dreams of a career as a video game designer, but when he meets Tsula, her passion for endangered animals pushes him back toward the real world.
In a distant forest, a wolf pack struggles for survival when a deadly threat invades their territory. A new male and female must rise to lead the pack in the crisis. Will they be able to outmaneuver their rivals, unite the other wolves, and escape with their lives?
Tsula's activism, though, pushes Don into a double life when she targets the video-game company where he works. Will Don abandon his dream job to embrace the life Tsula opens to him?
And why does the fate of the wolf pack rest in his decision?
*   *   *
Published by Dire Wolf Books. Available for order through all major bookstore chains, including the following sites. Each icon is a clickable link.
Hardcover (ISBN: 9781943934003):
Paperback (ISBN: 9781943934010):
E-book (ISBN: 9781943934027):
If you have questions, you may always email me.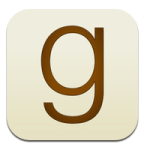 Add to your shelf on Goodreads.
*   *   *
*   *   *
Chandler Brett Answers Questions about Wolf Code.

*   *   *
Reviews:
Five-star Review for Readers' Favorite: "Brett weaves an intriguing tale with compelling characters and important themes to ponder. The descriptions are visceral, the scenes are strongly drawn, pulling you into this world, entertaining animal and nature lovers alike. I really like the inside view of wolves and the Cherokee culture. I especially like the relationship between Don and Tsula because it feels realistic and natural. The situations they face are intriguing, and you really don't know what to expect. If you like character-driven novels with good story and character arcs, Wolf Code: A Sheltering Wilderness by Chandler Brett is the perfect reading choice."–Tammy Ruggles
"Wolf Code provides a gratifying blend of human and animal worlds, with a surprising dual focus on activism and fantasy. Parallel stories meaningfully and compellingly mirror one another."–BookLife
"Brett has a descriptive style of storytelling and immerses his readers in the sounds and sensations of a wolf pack struggling to survive in an icy expanse of treacherous terrain. Perhaps his greatest strength is the meta-element he brings to Wolf Code. Just as Don and his former-student and love interest Tsula care about the plight of wolves and take actions within the story to encourage understanding of their world, Brett does just that by putting us in the action of the wolf Kan and his mate Lana. It took some planning and tight structuring to pull off but he did it. The meta-storytelling lends a complex dimension to this new world."–Erica Crockett, author of Chemicals
"This well-written novel offers a depiction of life within a wolf pack with the wolves as the characters, giving homage to the narrative style of Rudyard Kipling. Each section of the novel draws you forward on a steady path through an intense chapter in the lives of both wolves and the humans who protect them. 4 Stars – A well-thought out message."–Writerbee's Book Reviews
"Wolf Code is an entertaining read, but also a gently thought-provoking one — a combination not always easy to find. I look forward to what is next for all the creatures in Brett's world." –Brantley Craig
"Brett is a talented writer who paints with words. I could feel the wolves running through the ice and snow." –Rachel Svendsen, Author of Immortal Bond
"A love story wrapped in danger, excitement, and video games, Wolf Code is a perfect fit for the adventurous reader." –C. S. Johnson, Author of Slumbering and Calling.
"Not only is Brett a good writer, he is a storyteller. It's a wonderful, wonderful read. There's something here for everybody, and I cannot wait for the next book." –Boo Sheppard, Interviewer
"What would you do for love?  This is a driving question throughout Chandler Brett's Wolf Code.  Will a man change his life for the woman he loves?  What lengths will a woman go for her love of nature?  How much will a wolf risk to protect his pack?  As these questions find answers, Brett's love of storytelling shines throughout this thrilling story of the merger between the worlds of wolves and humans." –Jeff Sartini, Author of The Adventures of Shamis and Larry.
Wolf Code: Wilderness War (coming soon)
Wolf Code: Wilderness End (coming soon)